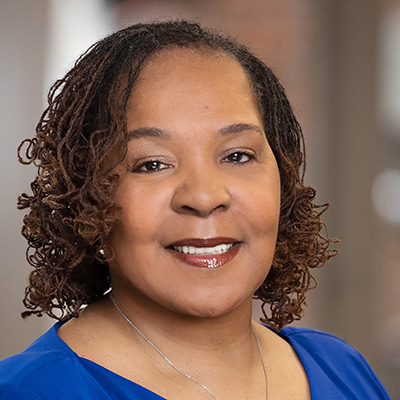 Robin Wiley
Legal Project Manager
As Legal Project Manager, Robin is an active member of company-wide development teams, managing many aspects of such projects as real property acquisition and disposition, project financing, lease and contract management, corporate and loan compliance, process improvement, and supporting business functions across the company.
Robin has over 20 years of experience in business and real estate related transactions including mergers and acquisitions; multi-family, construction and permanent financing, and commercial mortgage underwriting due diligence and compliance. Robin's experience allows her to successfully execute projects, manage changes, and ensure company performance through the efficient use of internal and external resources and collaborating with management, clients and other relevant stakeholders.
Prior to joining Confluent, Robin was with Aimco. There, she managed underwriting due diligence, facilitated closings for single and portfolio loans and worked across departments to streamline processes.
Robin holds an M.S. in Organizational Leadership and Project Management and a B.A. in Organization Development from Regis University in Denver, Colorado.
Membership and Professional Associations include:
Rocky Mountain Performance Excellence
Project Management Institute
The Organization of Legal Professionals