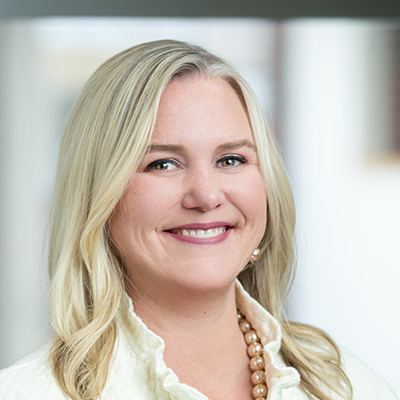 Jill Lezama
Controller, Vice President of Accounting and Finance
Jill joined the Confluent Development team in 2021 as the Senior Director and Controller.  She is a CPA with 20 years of progressive accounting experience, across multiple industries, whereby she has a proven track record of successful acquisition integration, shared service reorganization and process improvement.  Jill will be pulling from best practices gained in her roles with large private and publicly traded companies as she leads the accounting organization at Confluent Development to provide best in class Shared Service, Financial Reporting, Treasury, Corporate and Construction Accounting services to support and scale with the company's future growth.
Prior to joining Confluent, Jill was the Vice President of Accounting and Treasury at Sage Hospitality where she implemented a Shared Service Reorganization and oversaw a large accounting team in providing Accounting and Reporting for upwards of 90 properties.   Jill spent 8 years at Arrow Electronics where she led the General Ledger Accounting and Reporting team over the largest business globally at Arrow.  During her time in this role, she managed the integration of approximately a dozen acquisitions onto the Shared Service platform.  Jill also held a role as Corporate Audit Director over North America and EMEA operations during her time at Arrow.  Jill spent 5 years with KB Home as an Assistant Controller, and she began her career in Assurance Services with PricewaterhouseCoopers where she gained exposure to the Real Estate industry during her time with the firm.
Jill graduated with honors from Michigan State University where she earned her Bachelor of Science and Master of Science degrees in Accounting, with a Specialization in Human Resources.
Giving Back in Business and Community
Jill enjoys giving back to the community in which she lives.  She has volunteered for organizations such as Resource Area for Teaching (RAFT) Colorado, Mile High United Way, Food Bank of the Rockies and she was a 2018-2019 member of Teach for America's Chairman's Circle in Denver.