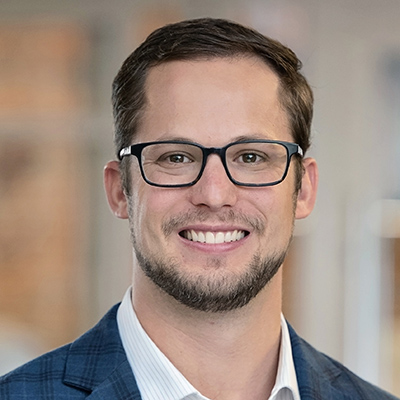 Nick Kitaeff
Development Director
Nick Kitaeff serves as Development Director leading the mixed-use and multi-family development platforms at Confluent Development. Nick has 8 years of development experience, has developed projects in 12 states totaling over 1 million square feet with a total value in excess of $320 million. Nick led the $27m Kipling Ridge redevelopment in Wheat Ridge, CO anchored by Sprouts Farmers Market, Starbucks, and a 64-unit MorningStar assisted living facility.
Nick has excelled at executing on complex urban mixed-use development projects in the Denver market that have a meaningful impact in their communities. Nick is currently leading one of Confluent's most notable local projects - Exchange at Boulevard One in the Lowry neighborhood in east Denver. Exchange will be a 175,000 square foot mixed-use retail, restaurant, and office project anchored by a small format Target.
Nick holds a BSBA in International Business from the University of Denver, is an alumnus of the Downtown Denver Partnership Leadership Program. Nick serves on the board of DMCAR, and NAIOP Developing Leaders where he is Committee Chair of the Mentor Program, with a passion for helping younger members grow professionally and personally.